Client Myself
Type Service Design
Time 2019-08
Hibi is an app with conversational UI for daily life log. People can chat with AI chatbot and write their dairy automatically every day.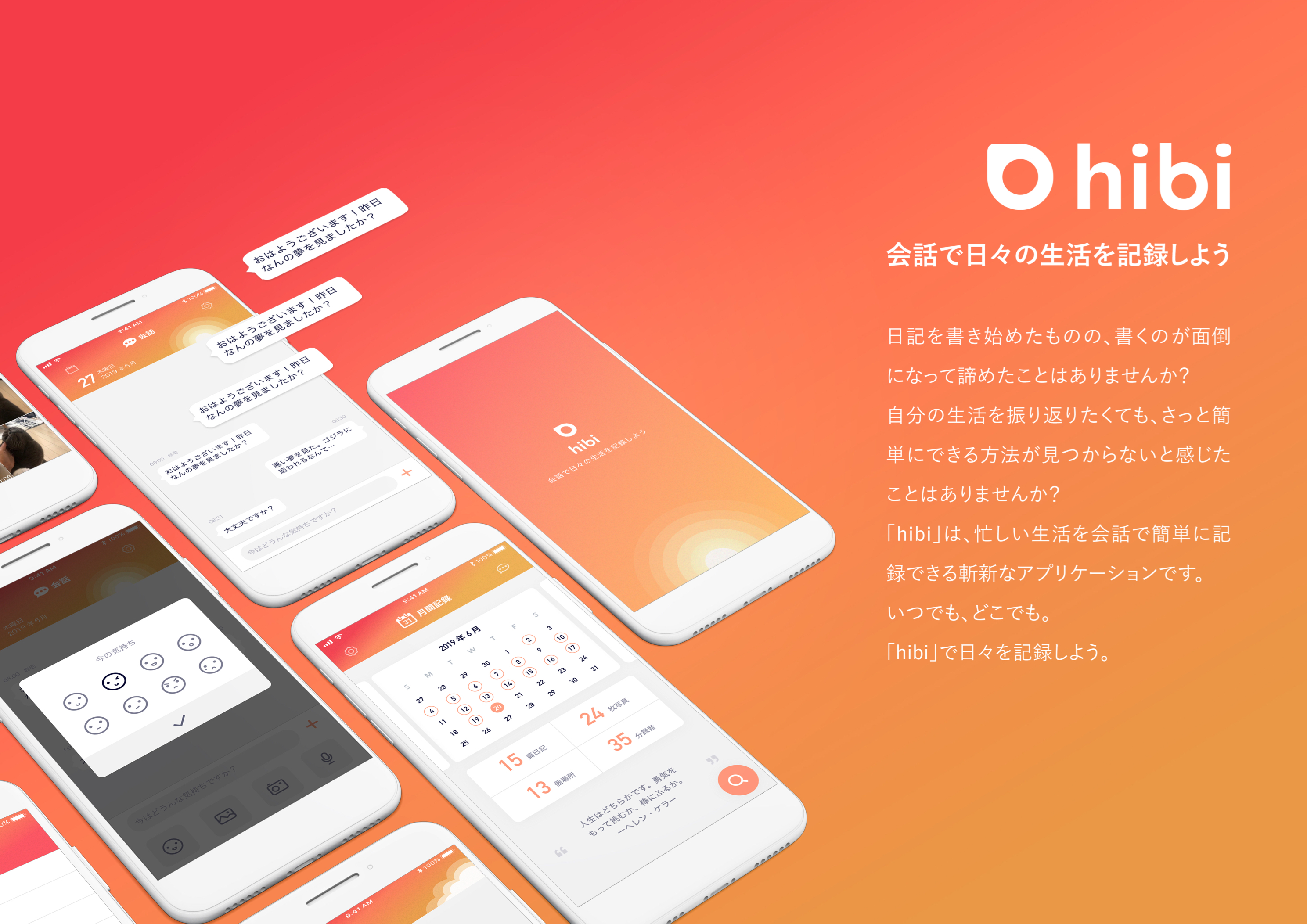 It is always difficult to keep a diary for a long time. But at the same time, people want to record their life in a simple way. Hibi is an app to help people keep a diary smartly and smoothly.



I made a research to find pain points of keeping diaries. I found that more than half of them are willing to keep a diary to record daily life and not to forget important things. However, no matter writing on paper or digital notes, it is quite annoying to keep the habit everyday. In contrast, there is a trend that young people start to keep simple diaries on SNS like twitter. It remind me of the conversational UI to help people solve the problem of keeping a diary.



I made all UX and UI design in this project.
There are five main flows in Hibi: the main conversation, daily log, monthly log, memory search, and setting.
By chatting with an AI bot, users can "tell" their mood or reflections to Hibi, and Hibi will arrange the daily chat log into an article for users to read back.
Monthly log screen shows the meta data of users' diary, and it is also linked to the memory search function. Memory search helps users find their diary quickly, by three tags: date, photo and word.




In UI design, I take the sun as motif of the main visual. From day to night, the color of navigation bar change from bright orange to midnight blue, the sun and moon rises and sets.
And of course, the key point of Hibi is using conversational UI. I try to create a copy of "myself" for users in Hibi, where users can talk with themselves, so it should be emotional and friendly enough to be talked with. I supposed a smart AI bot here, and make Hibi support multimedia, designed emotional icons to fit the whole UI system. All I have done is to make it emotional for users so that they could write their moods and reflections freely in Hibi.


THANK YOU.